Mobile Flooring Melbourne Is Australia's First 100% Mobile Flooring Store!
At Mobile Flooring Melbourne we took the time to find out what our customers want when installing a new floor.
Here's what we found out:
People don't have the time to visit a range of flooring stores.
People want to shop during hours that suit them
People want to see how the flooring looks in their home, office or shop
People want a quality product without having to pay a premium price.
The answer is now here!
Call us and we'll bring our high quality flooring range direct to your door at a time that suits you!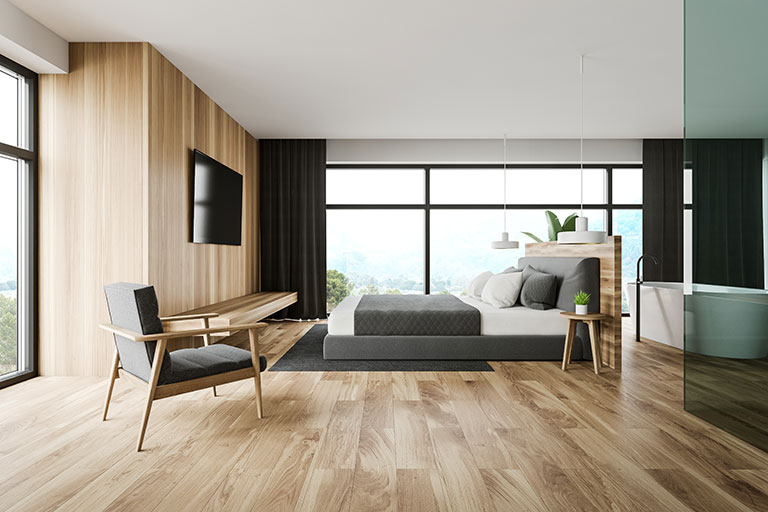 Don't Waste Time In Flooring Stores ... Let Us Bring The Store To You!
We are a mobile flooring store, offering a service directly to your home, office or venue.

Contact our friendly team and book an appointment with one of our consultants, free of charge. We will come to you with the complete range of flooring samples.
You'll be able to review samples of our flooring choices in the comfort of your space, match against your decor and decide on the right colour and type.
Following the visit, we will send you a free quote, which can cover supply of product or a full installation package.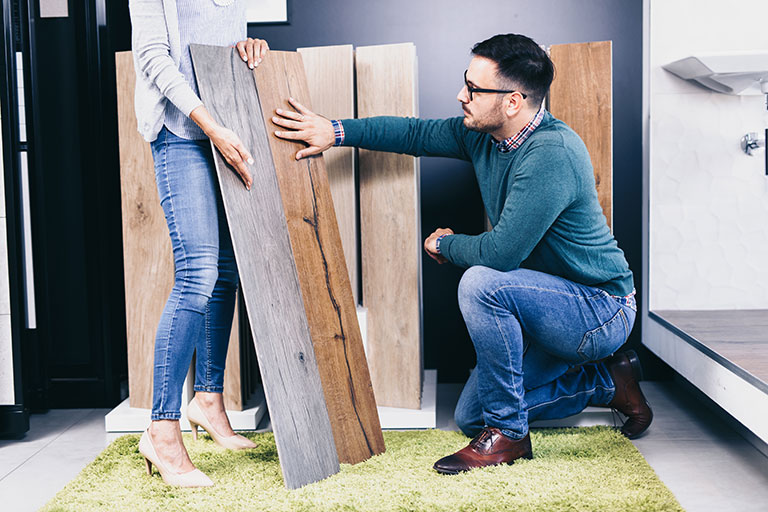 Call & Order Your Free Sample Pack Today!*
At Mobile Flooring Melbourne we understand that sometimes you simply don't have the time for a consultation and want to have the flexibility in making your flooring decision. No need to worry, simply call us to order a free sample pack, sent directly to you. You can select up to three samples which will be posted to you so you can take your time to decide on right product for your needs. We are here to assist with selection of the right type of flooring, so don't hesitate to give us a call and chat about your needs in more detail, before making a sample selection.
*Subject to availability
We know how difficult it can be to find time to shop around and renovate your home. This is why we offer after hours service, including extended phone hours, as well as after-hours and weekend consultations at your home. We all lead busy lives so call us when time allows and we'll assist at the time that's right for you.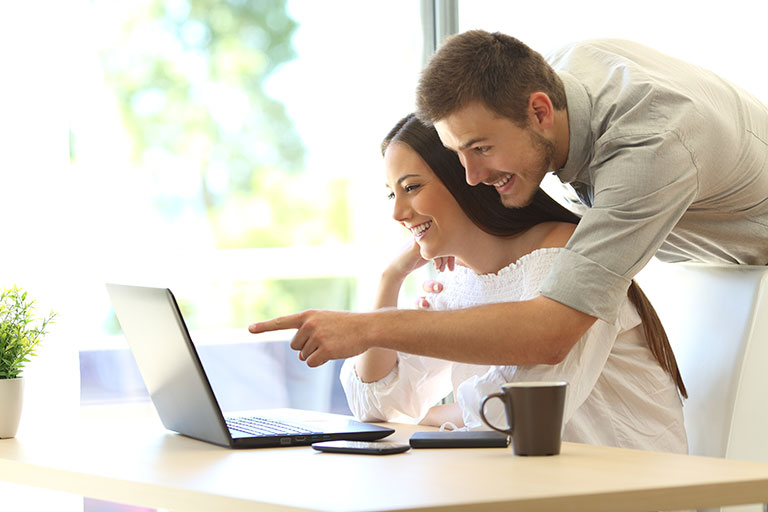 At Mobile Flooring Melbourne we offer a guaranteed high quality installation service.

We will be with you throughout your journey of selecting, installing and finishing your new flooring surface.
Some people love to be hands on with their renovation project and install themselves – and we are here to offer advice and give information on how best to work with our flooring.
Others prefer one of our qualified professionals to get the job done.
We will talk you through all of this when we discuss your project with you.
Our installation services include:
If you are renovating a space and are looking to replace the flooring, the first step is to remove the existing flooring. The existing flooring can be a number of materials, each with their own challenges for an effective removal. Whether its floorboards, carpet's or tiles we can tackle the problem.
Depending on your flooring type planeness tolerance can be +/-4 mm over a 2 metre length, and the smoothness tolerance is can be +/-1 mm over a 150 mm length.

Ignore this and you may struggle installing your floorboards smoothly and risk issues with creaky floorboards or even cupping and bowing.

We always check subfloors for levelling issues and include this service as standard for every subfloor that hasn't been pre-prepared.
If your flooring type has wood in its makeup, it is important to ensure moisture levels of your sub-floor are low. This is because if any moisture comes into contact with the wooden core of the product it can cause the core to expand, causing the flooring to warp.

We offer moisture barriers and specialised underlays in our installation packages so you can rest easy about the longevity of your new flooring.
In order to fit your new flooring snug into the walls and through doorways, you need to undercut your door jams. Our team will make quick work of this and our experience means you will have a nice tight cut every time.
To get the best result from your new flooring it needs to be installed correctly – balanced layout and stagger are crucial for a natural feel and the best result.
Our talented team have an eye for how a room can look and the effect the laying pattern will have on the end result.

More importantly than this is the strength of the install – for a robust flooring that will take the punishment of everyday use it is important to install correctly.
We will talk you through your installation option during your consultation.
Once your floor is down, you need to make sure the details are clean and natural. Hiding expansion gaps and seamlessly covering transitions is an art which we have perfected.
Speak to us during your consultation about what finishing options we can offer to make your new flooring clean and stylish and in line with your overall room aesthetic.
Clean Up and Rubbish Removal
From the moment we start the project to when we leave, we will be mindful of your space and ensure you will have a spotless result at the end of the job.