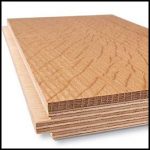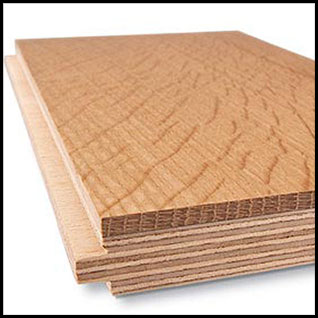 Engineered Timber flooring is a veneer of natural hardwood bonded to a highly stable premium ply substrate layer. The result is a beautiful hardwood floor with a hard wearing coating and a super stable core.

The result looks and feels like a solid hardwood, but is designed to minimise the inherent problems of solid hardwood, namely the expansion and contraction that causes bowing and cupping. It also tends to be easier to install and less expensive than solid hard wood.
The top layer of an engineered board (the lamella) may be 2,3 or 4mm thick and the thicker the surface layer the more times it can be sanded and refinished to remove the ravages of wear.
Our range have been pre-stained and finished, with a range of ten options to choose from. However if you prefer to finish your boards yourself, please ask about our raw timber options.
WATER RESISTANT & HARD WEARING - LOOK NO FURTHER FOR RESIDENTIAL & COMMERCIAL VINYL FLOORING SUPPLIERS IN MELBOURNE!
Shop our loose lay vinyl flooring range and contact us for a personalised after hours consultation at your home or work, or simply order your free vinyl flooring samples by mail.
Rest easy with our comprehensive 15 year vinyl flooring residential warranty. We will replace any manufacturer defective planks to ensure a perfect install – backed by the team in our Melbourne Flooring warehouse.
Our 10 year vinyl flooring commercial warranty guarantees high traffic areas of your commercial space will be free from any defects. Any issues our Broadmeadows Melbourne flooring Warehouse will replace your planks no questions asked!
Installation is a breeze with our loose lay vinyl plank flooring. Simply lay the vinyl plank flooring with a pressure sensitive adhesive in any staggered pattern you like. The vinyl planks jut against each other creating a water resistant seal.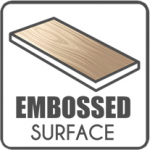 Our luxury vinyl flooring simulates oak hardwood and features a realistic embossed surface to intensify the depth and texture of this effect. Giving your flooring a totally natural look while offering the robustness water resistance of vinyl planks.
Our luxury vinyl flooring has a heavy duty 0.5mm Wear Layer, ensuring they'll stand the test of any demanding family home, and qualifying them for use in a commercial setting.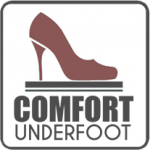 Vinyl flooring is a cushioned product which reduces leg fatigue compared to traditional timbers, tiles and concrete floors. Our vinyl plank flooring comes in a premium grade 5mm thick with a textile backing offering a soft, cushioned experience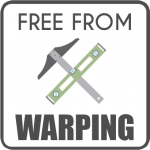 Loose lay vinyl floors are designed to stay structurally stable, meaning your floors will always remain smooth and free from any gaps. The watertight surface this creates allows you to use vinyl flooring in areas such as basements, kitchens and bathrooms.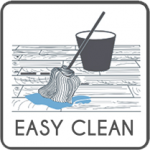 Unlike most flooring types, vinyl flooring has a moisture resistant surface that can be easily hygienically cleaned. Hair, fur and accidents can be simply removed using a soft broom, mop or hand cloth. Ideal for all areas.
Volatile Organic Compounds (VOCs) are chemicals found in building products that can evaporate into the surrounding environment at room temperature. Our vinyl flooring has been tested and classified the highest ranking of A+ for minimal VOC emissions.